Working with mining companies, OEM's and equipment and machinery specialists around the world, our experience lies in building partnerships that deliver cost-effective autonomy.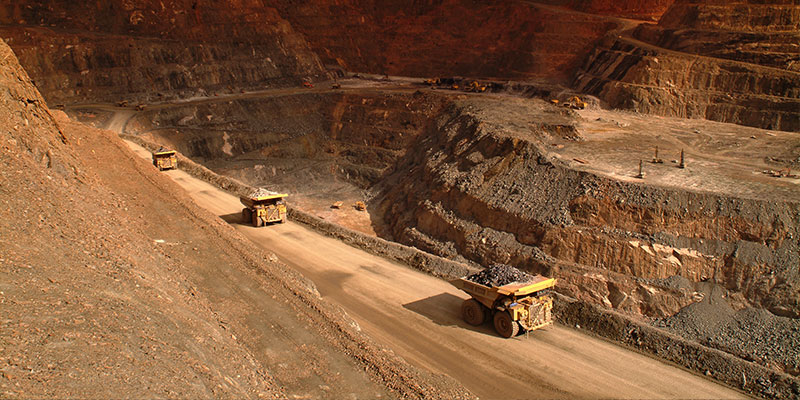 Our Mining Manifesto
Safety above all else
Like you, our number one concern is keeping people safe. By updating your fleet to become autonomous using Indigo Drive, you can:
Avoid drivers working in dangerous situations
Remove human error with reliable automated vehicle control and increase safety with object and pedestrian detection.
Have a proven system, created by experts in vehicle safety with over 30 years of experience, designed to meet functional safety and ISO standards.
Be able to launch operations in areas previously considered too high-risk.
Take the easy route to autonomous haulage
If you want to introduce disruptive technology, without causing operational disruption, here's how we make the journey as straight-forward as possible:
Simulate your onsite autonomous fleet using our unique digital twin environment
Vehicle-agnostic technology to update your existing fleet, without major vehicle adjustments – allowing autonomous vehicles such as dump trucks, loaders and excavators to work safely alongside manned vehicles and equipment.
A flexible and modular system tailored to your specific needs
User-friendly software that integrates with your existing tech stack
Hi-redundancy architecture for risk prevention
Proven and reliable robotic and CAN integration
Thorough onboarding, training and ongoing support for optimal change management and smooth rollout
Everything ESG
If your goal is to achieve net zero emissions, ours is to support you. Indigo Drive's software ensures vehicles take the most efficient routes, reducing emissions with smooth, consistent operation.
Gentle robotic acceleration also contributes to lower emissions and as Indigo Drive can be retrofit, it enables existing vehicles to be modernised, rather than replaced.
No labour, no stress
Where delays, downtime and additional costs caused by labour shortages cause headaches, Indigo Drive allows you to:
Control or monitor multiple single or mixed fleet vehicles via just one operator
Remove staff downtime caused by rest breaks and shift changes as well as time spent on personnel administration
Simplified task management to reduce fleet management causes of stress
Avoid delays caused by maintenance skills shortages by digitising key vehicle data such as speed, location, fuel level, diagnostic status and distance‑to‑target to inform operational decisions, maintenance scheduling, and logistics planning.
Free up time and resources, boost employee engagement by up-skilling existing staff to be experts in emerging technology and attract new and more diverse workforces.
Do more, for less
As inflation, energy and personnel costs soar, Indigo Drive also maximises operational efficiency and productivity by providing:
The potential for extended vehicle operation periods
Increased vehicle utilisation
Route-planning software and gentle vehicle control to minimise fuel consumption and tyre wear